Open Days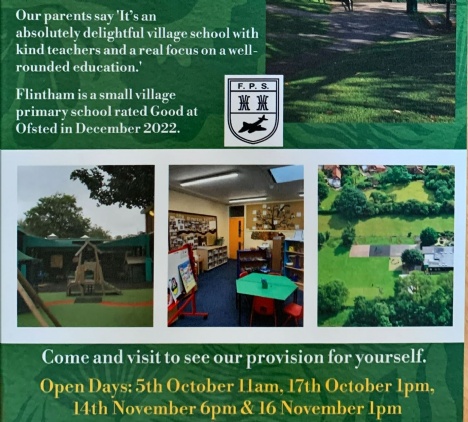 Are you looking for a school place for September 2024?
Do you have a child who is three and looking for an early years setting for them?
Come and join us at Flintham Primary School for one of our Open days on 5 October at 11am, 17 October at 1pm, 14 November at 6pm or 16 November at 1pm.