World Book Day - Thursday 2nd March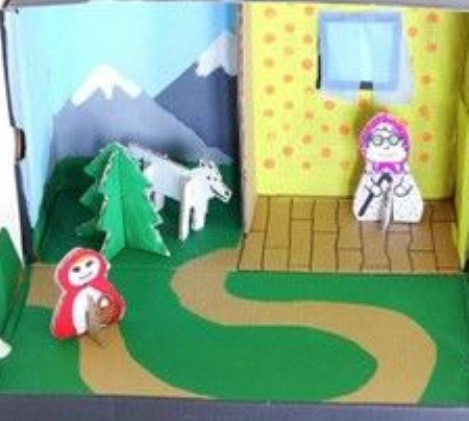 This year to celebrate World Book Day we would like to hold a 'Book in a Box' competition for the children.
Book in a Box is a chance to bring your chosen book to life by putting together objects that relate to your book. Please see some suggestions at the bottom of the page but you will find many more online.
We would like to invite the children to bring their completed boxes to school on Thursday 2nd March. Please bring your boxes to the dinner hall in the morning, clearly labelled with your child's name and class. The name of the book would also be useful. The competition will be judged by some of our school governors and the winning entries will go on display in the school library. The winners will be announced in Friday's assembly and prizes awarded.
All the boxes entered will be on display in classrooms at the end of the day for everyone to see.
In addition to this, we would like to invite key stage one parents to join their child to share a book at the beginning of the school day. Class 1 and 2 parents are welcome from 8:50 – 9:10 am for this.
Key stage 2 children will be asked to bring a favourite book to school either to read or share and the teachers will be talking about their favourite books throughout the week.